Francisca Rodriguez 275Col. Emiliano ZapataPuerto Vallarta, Jal. MEXICO, Puerto Vallarta, Old Town
add to favorites
High Season
Per Week
$910
November 1- April 30
$130 per night
$3640 per month
All prices are in USD
Book Now
Low Season
Per Week
$700
May 1- October 31
$100 per night
$2800 per month
All prices are in USD
Book Now
Peak Season
Per Week
$1225
Christmas and New Years
$175 per night
Christmas and New Year
All prices are in USD
Book Now
(2 Bedroom, 2 Bathroom sleeps 4 in Old Town, Zonaz Romantica)
If you are looking for a great holiday accommodation and the best Puerto Vallarta Condo Rentals situated right in the heart of Zona Romantica, take a look at the Casa Limon condo rentals.   Casa Limon #4 is situated just a few minutes walk from the Los Muertos beach, shopping centers, entertainment centers, fitness centers, and restaurants and pubs in Puerto Vallarta making it just the right holiday home if you want to stay close to the action and excitement in the city.
We recommend Casa Limon #4 for your vacation. Situated in Old Town, Casa Limon #4 is a spacious 900 square feet holiday home with two bedrooms, two bathrooms, a spacious kitchen, dining area, living room and a spacious balcony. Equipped with all the modern gadgets and appliances, the kitchen in Casa Limon is where you can cook up delicious Mexican food. The kitchen has a bender, microwave, coffee makes, toaster, oven and refrigerator. The entire condo has been furnished tastefully with great artifacts, curios, and amazingly comfortable and inviting furniture. The master bedroom has a king's size bed and accommodates two. The second bedroom has a queen size bed which also accommodates two people comfortably. The attached bathroom in the master bedroom has a Jacuzzi where you can relax and unwind. The lounge chairs in the patio is where you can relax after long day out in the city. To make your stay a comfortable one, the condo is also equipped with a television, and CD player. Spend your day out exploring Old town and Los Muertos Beach then relax in the evening back at your very own condo, not just a hotel room.
There is a safe provided to you in case you want to lock up your valuables for extra safety when you step into Old Town. We also provide maid service once a week and clean linens and towels. Washer and dryer facilities are also available when you stay at Casa Limon. As the condo is situated on a very quiet street this is just the right place for you to unwind and relax and spend some quality time with your partner just talking to each other and relaxing in the condo. If you are more of an outdoors person, you could walk down to Los Muertos beach which is situated just 5 minutes away from the condo and indulge in various waters sports. Puerto Vallarta also has vibrant nightlife that you can enjoy on your stay here.
Master Bedroom (king bed)
Second Bedroom (queen bed)
Restrictions:
maximum of 4 persons
minimum 7 night rental
December – March
No Pets allowed
Personal Check, Bank of America Transfer, Wire Transfer with no fee
PayPal & Credit Cards with 3% fee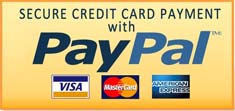 Click on the Green marker to see the location of Casa de Limon
Click on the Green marker to see the location of Casa de Limon
Address: Francisca Rodriguez 275Col. Emiliano ZapataPuerto Vallarta, Jal. MEXICO
Zip: C.P. 48380
Country: Mexico
Open In Google Maps
Property Id : 9350
Bedrooms: 2
Bathrooms: 2
CD Player
Hair Dryer
Full kitchen
Free Wireless High-Speed Internet (WiFi)
In Room Safe
Air Conditioning & Ceiling Fans
TVs with Satellite Service
Calendar
---
Contact Us
---
Similar Listings