Lugar pequeño, dividido en recamara-cocina, el baño completo está dentro de la recamara y acondicionado con los muebles básicos para una estadía práctica de alguien que tiene que quedarse en Vallarta por razones de trabajo o escuela.
La recamara cuenta con cama matrimonial.
El baño tiene regadera electrica.
La cocina cuenta también con trastes aparte de los muebles básicos y por un deposito extra, adaptamos licuadora, cafetera y horno-tostador.
Si su estancia es por una semana o algunos días, se incluye gas para la estufa.
Si su estadía es por un mes costo por consumo de electricidad, correrán por su cuenta.
Tarifas:
$3,000.00 Pesos por semana, INCLUYE SERVICIOS
$10,000.00 Pesos un mes INCLUYE SERVICIOS
$9,000.00 Pesos mensuales en contrato de 6 meses (NO INCLUYE SERVICIOS)
********************************************************
This is a little furnished apartment that has a bedroom, linens & towels, shower with hot water (electric), basic furnished and a kitchen with a stove.
The mini-apartment has independently entrance from the street.
Very well located between Libramiento Ave. and a street with 2 different bus routes.
Laundry service, grocery store, fast food stands and of course, a liqueur store are close around one block far.
Rates:
$3,000.00 Pesos per week ALL SERVICES INCLUDED
$10,000.00 Pesos one month ALL SERVICES INCLUDED
$9,000.00 Pesos monthly for at least 6 months (Does NOT include electric, gas & water bill
Restrictions:
maximum of 2 persons
minimum 7 night rental
January – March
Check, Bank of America Transfer, Wire Transfer with no fee
Secure Credit or Debit Card Payments with 3% fee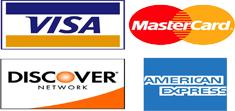 Río Bravo es el marcador azul
Río Bravo es el marcador azul
---
Contact Us
---
Similar Listings