Overview
Updated On:
August 31, 2022
High Season
Per Week
$525
April 01 a Sept 30
$75 per night
$2100 per month
All prices are in USD
Book Now
Low Season
Per Week
$385
Oct 01 a Mar 31
$55 per night
$1540 per month
All prices are in USD
Book Now
Peak Season
Per Week
$700
Dec 25 y Jan 1
$100 per night
Christmas and New Year
All prices are in USD
Book Now
(Casa Nancy is a very nice newly remodeled Studio Apartment just 5 blocks from Los Muertos Beach)
See Casa Vizcarra 2 feathered on the Puerto Vallarta Travel Show with Berry Kesler: www.youtube.com/watch?v=LSxZ3Bez2Ww
⭐Casa Vizcarra is a very nice newly remodeled Studio Apartment just 5 blocks from Los Muertos Beach.
⭐Casa Vizcarra is located in an authentic Mexican neighborhood. If you are looking to be where the action is, but reside in a Mexican neighborhood at an affordable price look no farther.
⭐Casa Vizcarra's location, on a narrow cobblestone neighborhood street, is only a few short blocks from the more lively boardwalk, nightclubs and great people watching.
⭐Casa Vizcarra is in a real Mexican neighborhood complete with local culture and soul, with street music, vendors selling fresh shrimp, and kids yelling and playing soccer in the streets. Ramiro chops coconuts on the curb, a donkey brays from across the river, and roosters crow in the morning. Ours is a narrow, quaint cobblestone street, with no noisy city buses and great neighbors.
⭐You will have the use of a FREE phone to make unlimited local calls & calls to the USA and Canda. You will also have FREE WiFi, Cable TV with many English stations. You do not have to worry about staying in touch when you stay at Casa Vizcarra. (dial 001 plus area code for USA & Canada)
⭐There is 9 steps to go up to get to Casa Vizcarra
Restrictions:
maximum of 2 persons
minimum 7 night rental
January – March
Check, Bank of America Transfer, Wire Transfer with no fee
Secure Credit or Debit Card Payments with 3% fee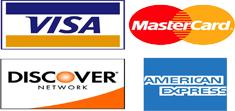 Casa Vizcarra 2 is the BROWN marker with the V

Casa Vizcarra 2 is the BROWN marker with the V

Property Id : 23024
Bedrooms: 1
Bathrooms: 1
Other Features
1 Flatscreen TVs with cable service
Air conditioning
Air Conditioning & Ceiling Fans
CD Player
Free Bottled Drinking Water
Free calls to the USA & Canada
Free Wireless High-Speed Internet (WiFi)
Full kitchen
Hair Dryer
In Room Safe
Iron & Ironing Board
Microwave
Phone
Queen sized bed
Shared Terrace
Sheets & Towels
TVs with Satellite Service
Calendar
---
Contact Us
---
Similar Listings